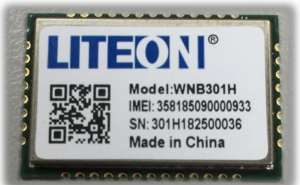 NBIoT Module
LiteON &  Far EastTone & iFroglab   提供一站式NBIoT 網路服務 2019  正式啟通
iForglab 和LiteON 共同推出NBIoT module
我們的一站式服務,可以讓我們的客戶快速導入物聯網系統。
何謂NBIoT:
NB-IoT技術
NB-IoT是一種3GPP標準定義的LPWA(低功耗廣域網)解決方案,是旨在克服物聯網主流蜂窩標準設置中,功耗高和距離限制、採用授權頻譜的技術之一。
NB-IoT是IoT領域一個新興的技術,支持低功耗設備在廣域網的蜂窩數據連接,也被叫作低功耗廣域網(LPWA)。NB-IoT支持待機時間長、對網路連接要求,較高設備的高效連接。
NB-IoT具備幾大特點:
一 是覆蓋廣,將提供改進的室內覆蓋,在同樣的頻段下,NB-IoT比現有的網路增益20dB,覆蓋面積擴大100倍;目前台灣的三大電信商都已開始佈建支援 所以網路的涵蓋率 ,會比LoRa Sigfox等網路來的普及。
二是具備支撐海量連接的能力,NB-IoT一個扇區能夠支持10萬個連接,支持低延時敏感度、超低的設備成本、低設備功耗和優化的網絡架構;
三是更低功耗,NB-IoT終端模組的待機時間可長達10年;
NB-IoT Module WNB301H 是緊湊型多頻帶NB-IoT模塊,具有超低功耗水準
特點:
NB-IoT Support
Support 3GPP Rel14 NB-IoT 標準規格
輸出功率: 23 dBm±2dB@ Class 3
接收感度: -129 dBm±1dB
B1, B3, B5, B8, B20, B28 支援多頻段符合國際3GPP LPWA
AT Commands 支援UART 通訊格式 可以跟外部MCU快速建立溝通.
工作溫度: -40°C to +85°C
工作電壓: 3.1V to 4.2V, Typ.:3.6V
超低的工作電流 :  3.6uA@PSM /1.9mA @ Idle Mode, DRX=1.28s
Description:
Advanced Solutions WNB301H is high performance NB-IoT module with extremely low power consumption for long battery life up to 10 years. The ultra-low power design is applied at system level, in the different 3GPP modes of operation. WNB301H supports various interfaces such as UART, I2C, SPI* and so on. The module provides customer high flexibility for different kind of applications. Due to the compact form factor, ultra-low power consumption and good performance, WNB301H is the best choice to be embedded to the design or solution for SmartX applications, ex. smart cities, smart metering and grid, security and asset tracking, environmental monitoring and control, health care monitoring, etc.
Document:
PDF download
General Description:
WNB301H is equipped with 42-pin 1.25mm pitch Stamp Pad of LCC package for
PCB SMT mounting. The following chapters provide detailed descriptions of these
pins:
Power supply
Reset interface
UART interfaces
USIM interface
ADC interface
I2C interface*
Network status indication*
RF interface
GPIO / SPI Interface
Other Features
Support firmware update via UART and FOTA
Support DRX/eDRX/PSM in the different 3GPP modes of operation
Integrated power management unit for direct-from-battery operation
Interface
UART | I2C | SPI* | USIM with 1.8V/3V operation | ADC | GPIO
 Protocol Stacks
IPv4 | IPv6 | NON-IP | UDP | TCP | CoAP | DTLS | LWM2M
Certifications
CE* | FCC* | CCC | CTA* | GCF* | RoHS Compliant
Package
Low profile and Compact Form Factor: 23.0 x 15.0 x 2.2 mm     Weight: 1.45g
42 Pin Stamp Pad of LCC package
The iForglab has official to alliance with Taiwan telecom service  and kick off this NBIOT business in 2019.
iForglab 與台灣電信商已正式結盟並開始提供客戶NBIoT 服務。
The iForglab has supported Dashboard that connection with NBIoT telecom system.
iForglab 的強大後台已與合作電信商的基站(Base Station) 架設好了後台管理系統,客戶不需要了解如何至電信商基站收取寫入資料,祗需要透過iForglab one Click utility 即可上傳讀取資料或是寫入資料,真正達到一鍵上雲端.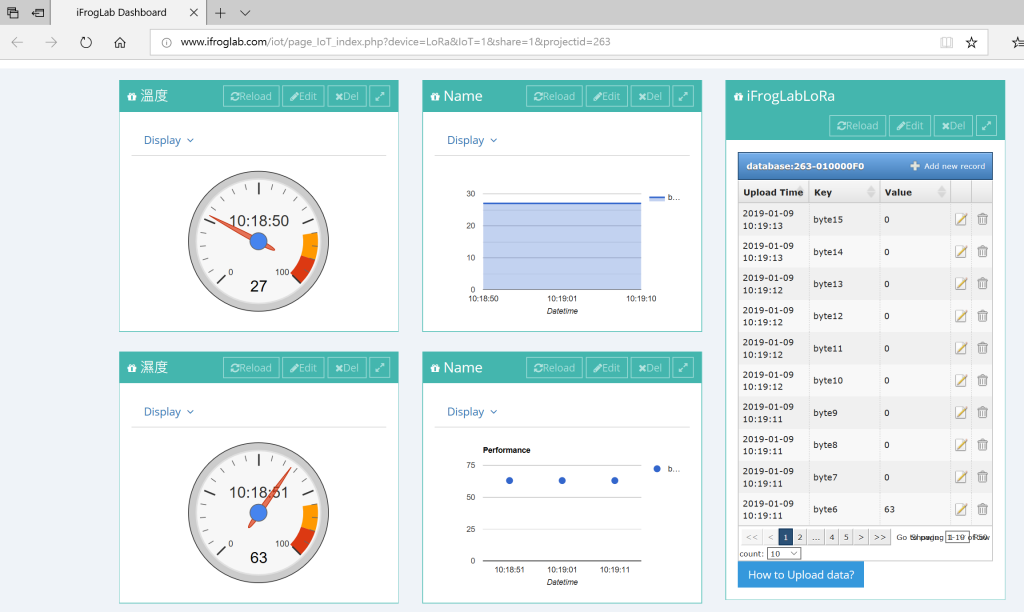 Execution of iFrogLab LoRa APP on Linux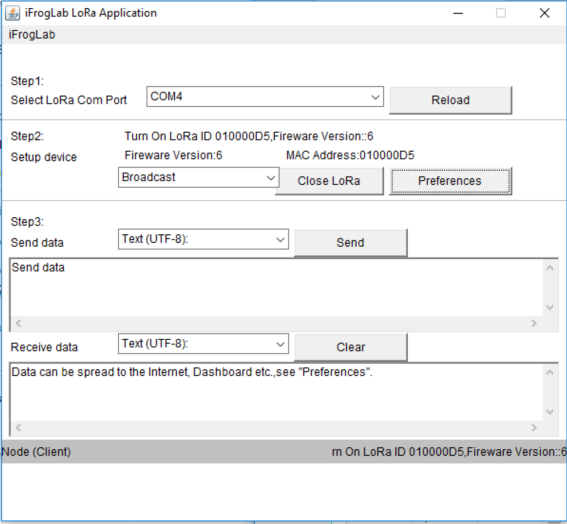 Run iFrogLab LoRa APP on Mac