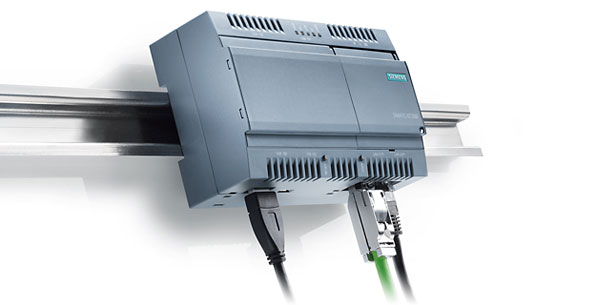 LoRa Gateway Server 套裝- Siemens 西門子 IOT 2020
工業控制領域,現在即時的擁有LoRa Gateway Server,
Siemens 西門子和iFrogLab 合作,
套裝- IOT 2020
這套裝包含:
產品詳細說明請看這裡。
價格:29999
購買:線上賣場
The intelligent gateway for industrial IoT solutions
SIMATIC IOT2000
As part of Industry 4.0, networking of production and office IT continues to expand. Production data is collected and evaluated in the cloud to optimize production. Networking of existing plants is a major challenge in this regard, because the machines from different manufacturers and on different technological levels often do not speak the same data language. The solution is often time-consuming and complex retrofitting in these situations.An intelligent gateway that harmonizes communication between the various data sources, analyses it and forwards it to the corresponding recipients, is a solution that can be easily implemented in these scenarios. It can be used to implement production concepts even for existing plants that are prepared to face the future.
SIMATIC IOT2040 from the SIMATIC IOT2000 product series at a glance
Energy-saving Intel Quark processor and numerous interfaces: Intel Quark x1020 (+Secure Boot), 1 GB RAM, 2 Ethernet ports, 2 x RS232/485 interfaces, battery-backed RTC
Yocto Linux Support
Can be easily expanded with Arduino shields und miniPCIe cards
Various options for programming in high-level languages
Compact design and DIN rail mounting
Proven SIMATIC quality offers great ruggedness, reliability and longevity
You can find additional information as well as application examples, introductory videos etc. in the Siemens IOT Forum.
Reliable and open platform
The SIMATIC IOT2000 is the reliable open platform for collecting, processing and transferring data in the production environment.  It is ideally suited as gateway between the cloud or the company IT level and production. The role as an interface can be used in both directions. It also transfers analyzed data from the cloud to the production control. This continuous data communication closes the control loop for optimization of production. The openness of the system in supporting numerous communication protocols and programming in high languages enables customized solutions.
Retrofitting capability
You can simply integrate the SIMATIC IOT2000 into your existing plant. It is therefore an economic and safe alternative to completely retrofitting older machines. Retrofitting can also take place gradually for individual machines. The proven SIMATIC quality ensures reliable long-term operation in the rough industrial environment.
Wide-ranging applications
The use of machine and production data opens up many application options. The MindSphere  Siemens Cloud for Industry offers industrial companies an open infrastructure based on SAP HANA and supports innovative digital services. SIMATIC IOT2000 can be the link between production and cloud-based data analysis in this case.
A specific example is the preventive maintenance of machines. It is based on early detection of imminent signs of wear based on the evaluation of relevant indicators. Costly downtimes of production plants can be effectively minimized in this way. SIMATIC IOT2000 collects, saves and communicates relevant data to cloud-based analysis tools and thus enables preventive maintenance concepts – including those for existing plants.
The implementation of individual customer requirements in production requires direct communication of the order data from the ERP system to production. This means customer-specific configuration or packaging requests can be automatically retrieved at the corresponding production locations. SIMATIC IOT2000 combines the tasks of interfacing to the ERP system and the corresponding communication of automation components. This accelerates the production process, minimizes errors and increases transparency of the order processing.