WSG300S Sigfox Verified Module (RC2/4)
RF Output Power Up To +22dBm (Sigfox)
Description:
WSG300S RC24 is a Sigfox modem module for the low power wide area network (LPWAN) market. It is designed with STM's
system S2-LP+STM MCU+Sky66421 for the US or other FCC-like market (FCC Part 15.247). The module was designed for high
performance, high quality, low cost, small form factor and most importantly, high RF power of up to 22dBm. The design is fully
compliant to FCC regulations. The Sigfox application is running on STM32 MCU at high efficiency using its internal 32bit core
Cortex-M0 processor. Every module is preloaded with Sigfox application software, module specific ID/KEY/PAC as referring to
Sigfox network system. The preloaded software also includes a bootloader which allows software update or future user
application development.
Features
Operating Frequency: ISM RC2 (902MHz) and RC4 (920MHz)
Sigfox compliant AT command set via UART
Maximum transmission power: 22dBm
Current consumption:
184mA Tx at 22dBm (Peak current with Sigfox packet transmission)
4.7uA at sleep mode
Small-form-factor
16.5×22.5mm stamp package
Compact board design with low external component counts
Voltage supply : 2.0V ~ 3.6V
64KB Flash & 8KB RAM Embedded
Operation Temperature: -40C ~ 85C
FCC Part 15.247
Preloaded Sigfox application with ID/KEY/PAC and bootloader for firmware update
Evaluation kit available
Pins: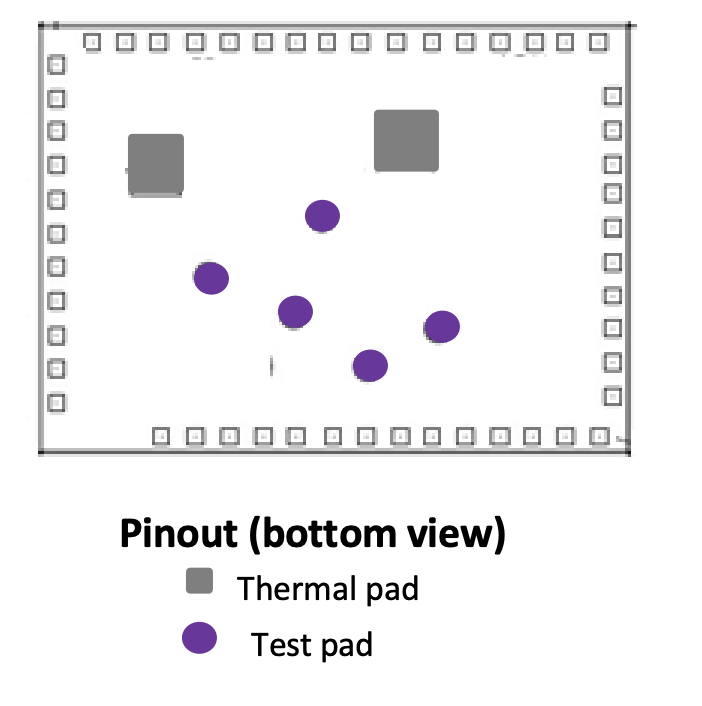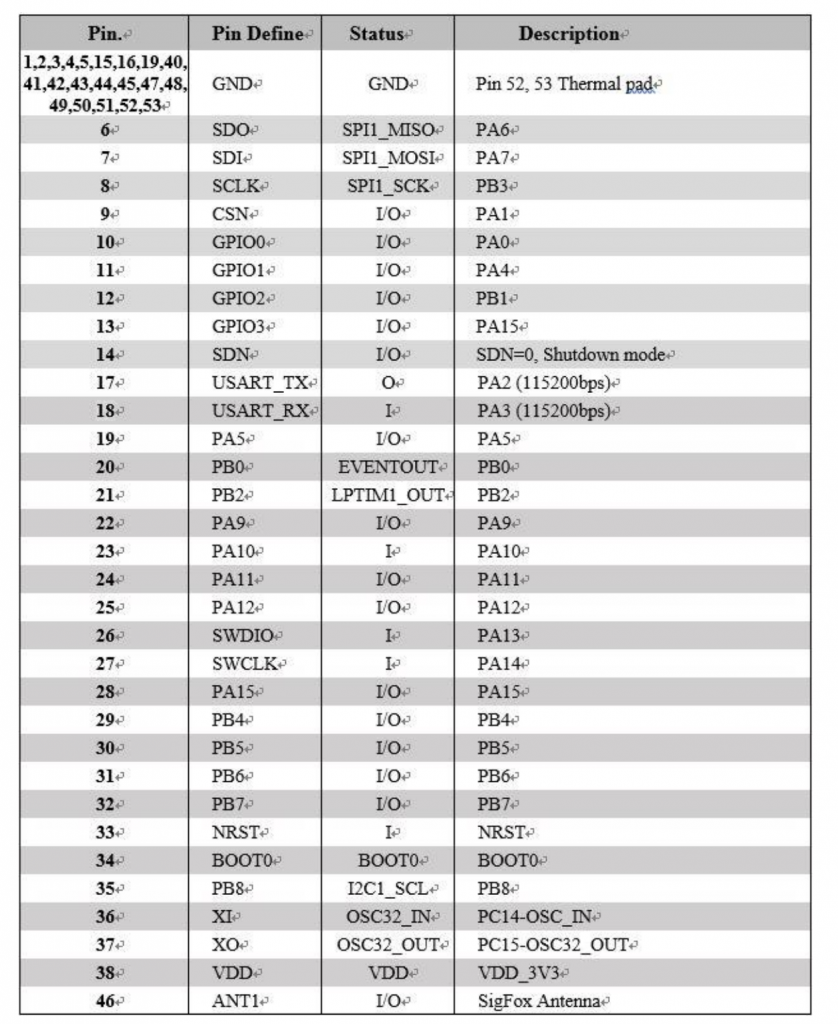 Functional Block Diagram
Document:
product description download.
Product Images:
RF on PAD IPEX