NB-IoT Module WNB301H Compact-sized Multi-band NB-IoT Module With Ultra-low Power Consumption
Where to buy:
Features:
NB-IoT Support
B1, B3, B5, B8, B20, B28
AT Commands
Extended Temperature
Range: -40°C to +85°C
Ultra-Low Power
Consumption
Difference:
The difference the iFrogLab NB-IOT WNB301H and WNB303R module are that.
#. WNB303R is able to adjust the frequency range by using the full frequency band of the joint MKT chip.
#. WNB301H is used in the frequency range of only 698-960 MHz and 1695-2180 MHz using HiSilicon chips
Description:
Advanced Solutions WNB301H is high performance NB-IoT module with extremely low power consumption for long battery life up to 10 years. The ultra-low power design is applied at system level, in the different 3GPP modes of operation. WNB301H supports various interfaces such as UART, I2C, SPI* and so on. The module provides customer high flexibility for different kind of applications. Due to the compact form factor, ultra-low power consumption and good performance, WNB301H is the best choice to be embedded to the design or solution for SmartX applications, ex. smart cities, smart metering and grid, security and asset tracking, environmental monitoring and control, health care monitoring, etc.
General Description:
WNB301H is equipped with 42-pin 1.25mm pitch Stamp Pad of LCC package for
PCB SMT mounting. The following chapters provide detailed descriptions of these
pins:
Power supply
Reset interface
UART interfaces
USIM interface
ADC interface
I2C interface*
Network status indication*
RF interface
GPIO / SPI Interface*
The overview of WNB301H EVB. The EVB can test basic functionalities of WNB301H.
WNB301H EVB Top and Bottom view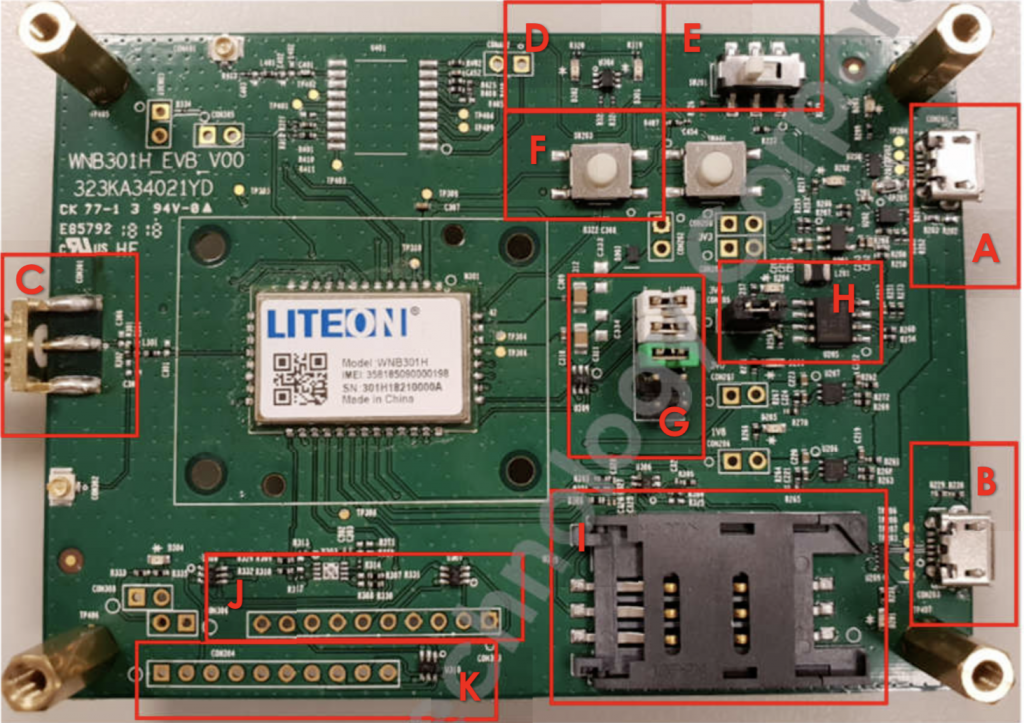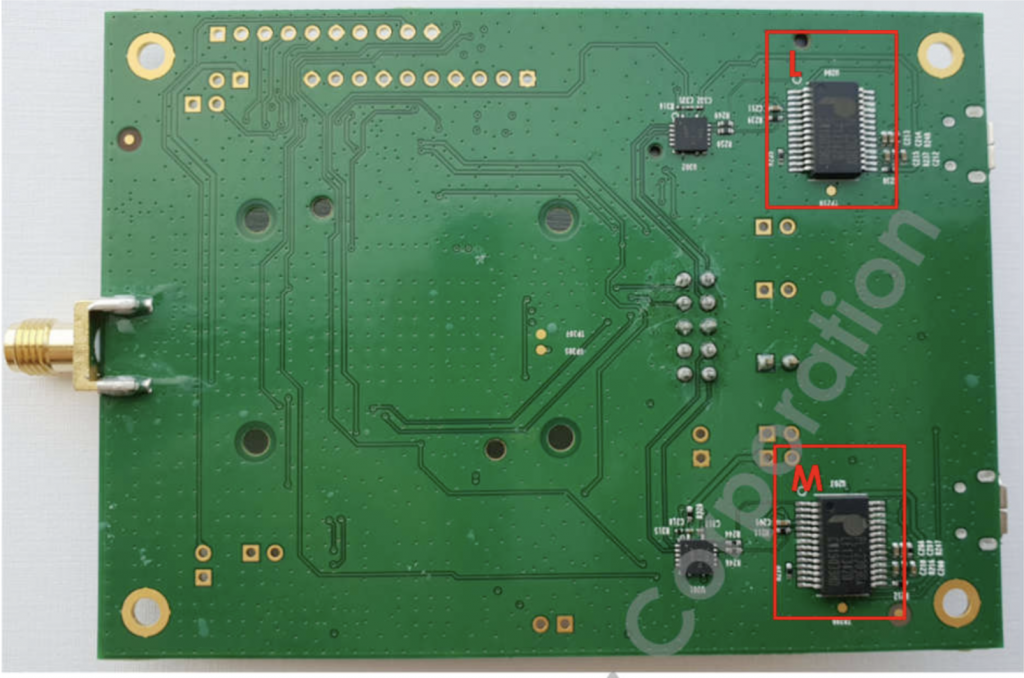 Part description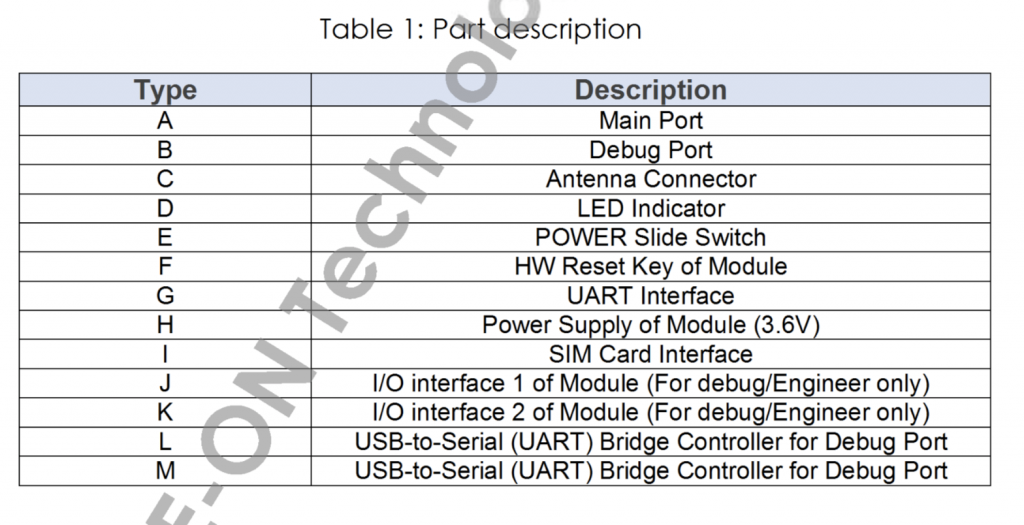 The iForglab has official to alliance with Taiwan telecom service and kick off this NBIOT business in 2019.
Far EasTone kicks off first NB-IoT deployment in Taiwan
The iForglab has supported Dashboard that connection with NBIoT telecom system.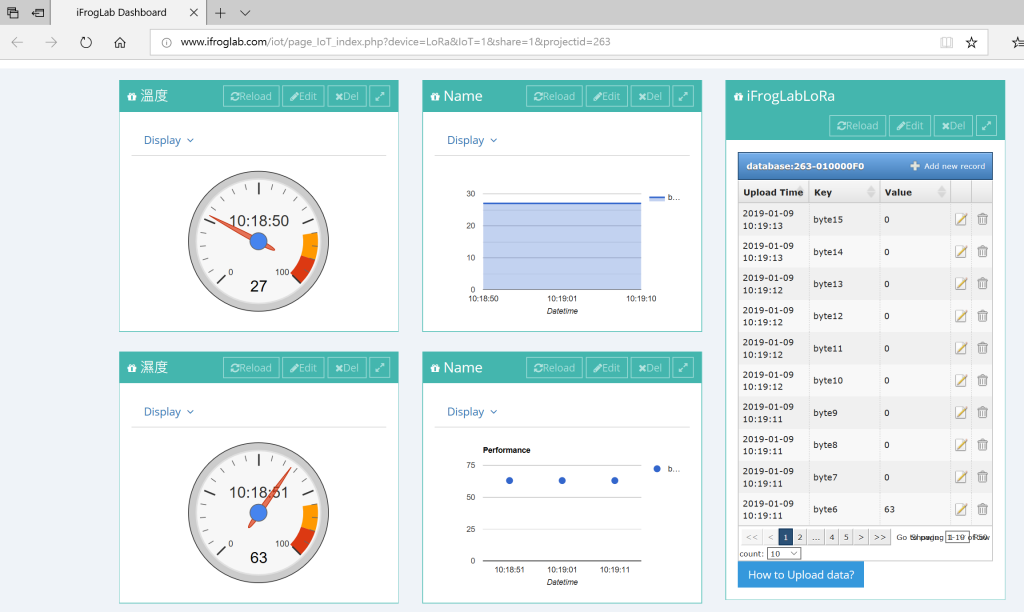 ifroglab NB-IOT WN303 EVB with Arduino