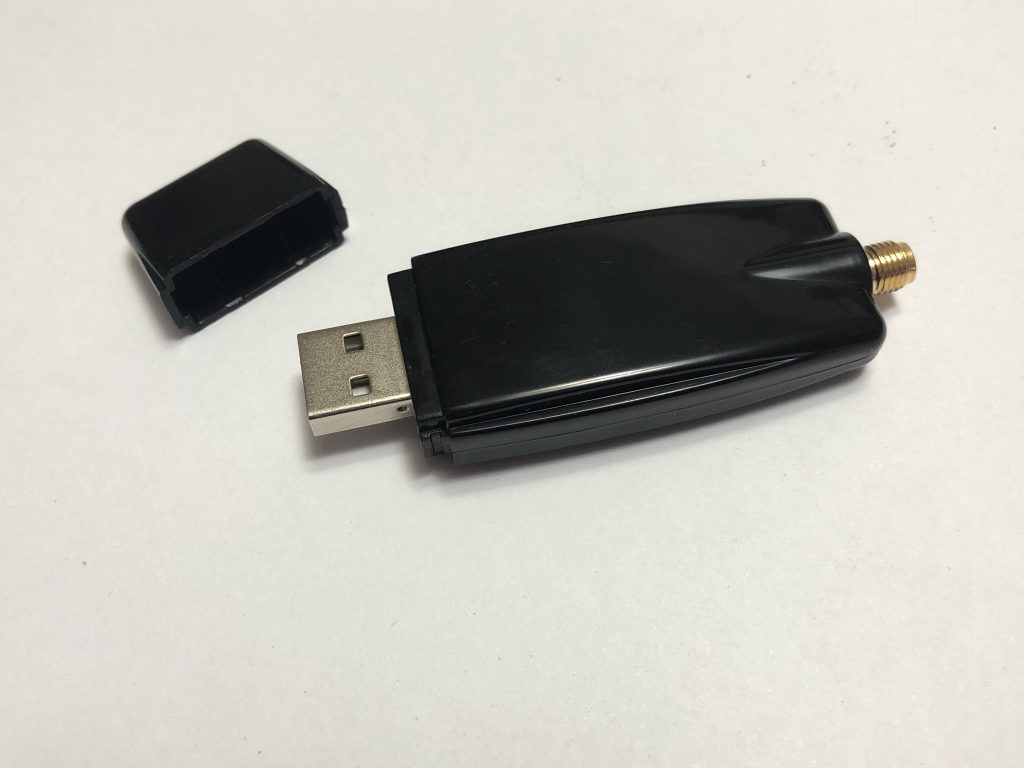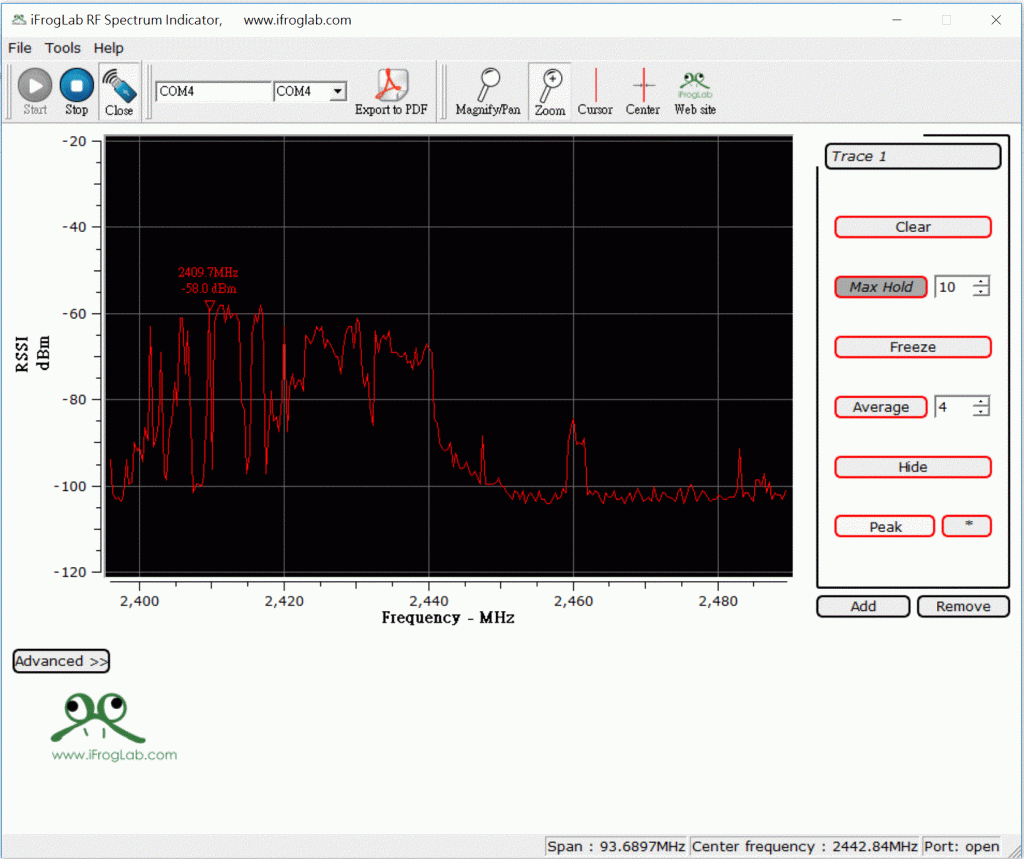 iFrogLab 2.4G Spectrum Analyzer USB dongle,  USB portable spectrum analyzer,
why do you need to spend US$1500 to buy the spectrum analyzer equipment.
Description:
2.4GHz band portable spectrum analyzer.
the size of a USB disk hardware box.
plug and play,  easy connected to a PC and working.
covering the common 2.4GHz band,
detection bandwidth up to 80MHz;
Product Features:
80MHz bandwidth covering ISM band (2.4GHz ~ 2.48GHz),
RF interface SMA interface, maximum input power of 0dBm,
CENTER, SPAN can be adjusted independently
Support slide Marker, amplitude-frequency maximum, minimum display
Spectrum grid blanking support, dynamic amplitude.
Spectrum screen pause / resume;
Support (single and continuous) triggering
Application areas:
Basic RF 2.4G band for debugging and testing (PA-power, nonlinear test);
Conformance testing wireless products;
Environmental wireless signal interference distribution;
Performance testing of the wireless signal coverage
Wireless product development aided testing;
Software:
click here to download windows software.
Available now:
iFrogLab 2.4G Spectrum Analyzer USB dongle available online store here
You will get:
1) 1 pcs 2.4GHz band portable spectrum analyzer
2) 1 pcs 2.4GHz antenna
Packaging Details
Weight:0.200kg (0.44lb.)
Dongle Dimension: 70mm x 27mm x 12mm
Product Videos:
Product images: