iForglab  IoT Combo module with AT-Command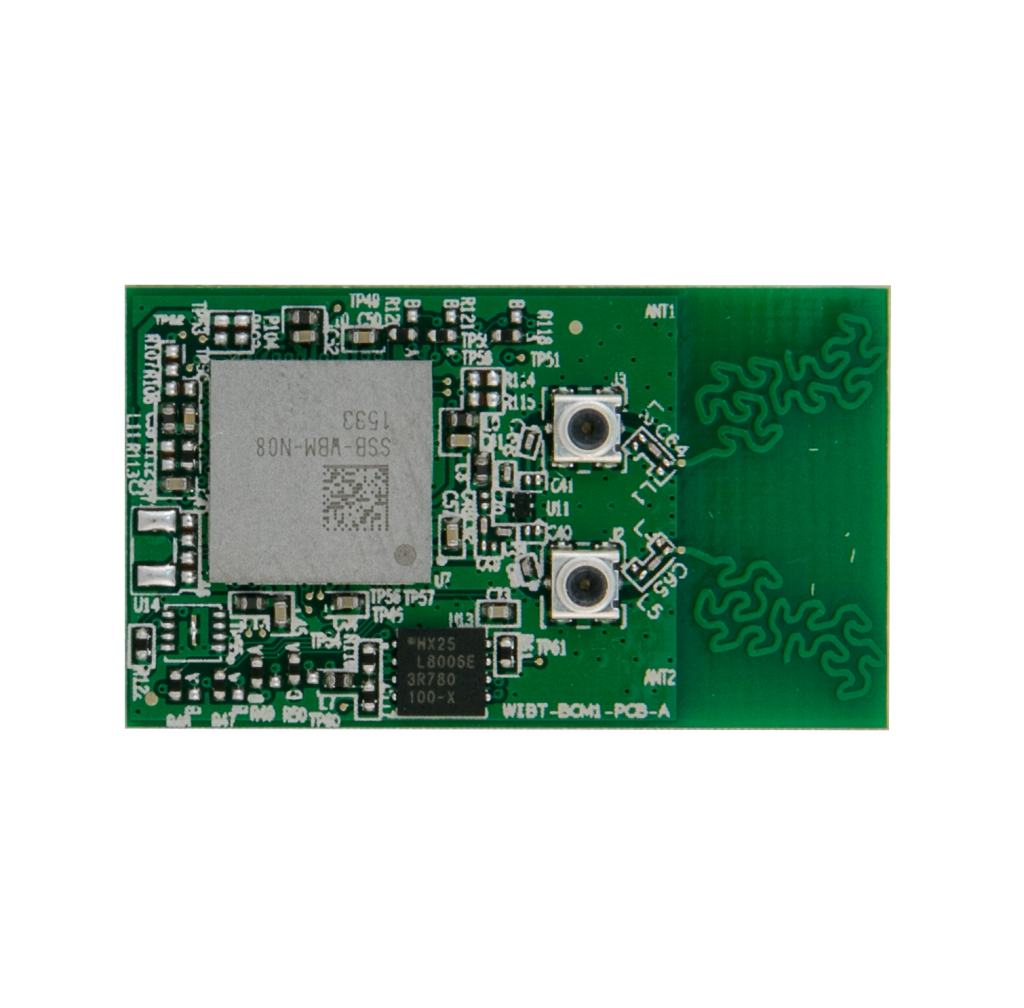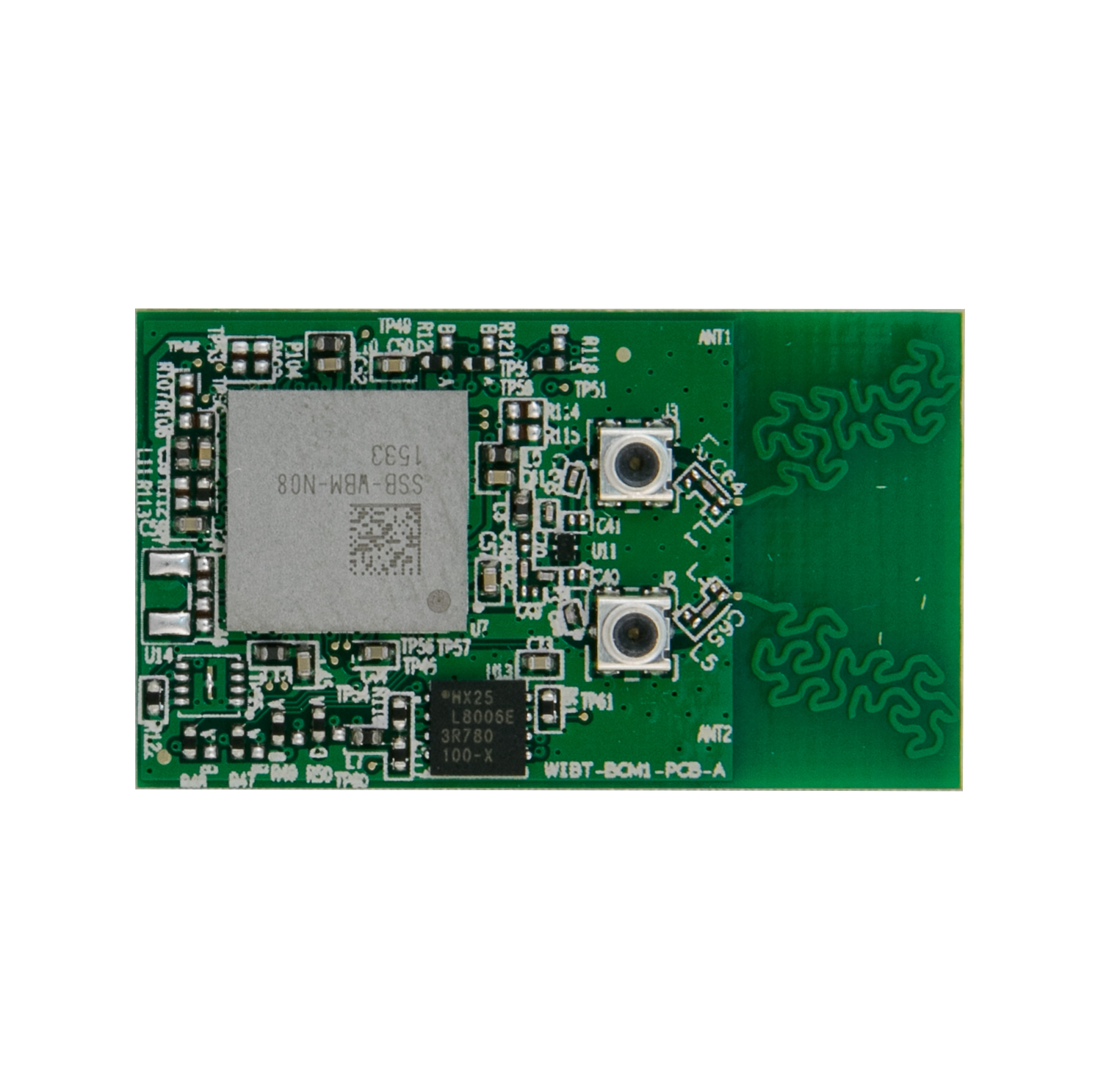 Wi-Fi 802.11n (2.4GHz) + Bluetooth 4.1 (Dual Mode – Classic and Bluetooth Low Energy)
Overview
Make by Taiwan

WiFi + BLE + MCU integrated module

Wi-Fi+BLE+MCU module combines an advanced Cypress's combo 2.4GHz 802.11 b/g/n WiFi and Bluetooth® 4.1 SoC, together with 8Mb of SPI Serial Flash and an STM32F411 ARM® Cortex™ M4 Microcontroller with 512KB Flash and 128KB SRAM.
Industry's lowest power consumption (for battery-powered devices), low-power RF and advanced low-power modes.
Bluetooth Version 4.1 plus EDR, Power Class 1 (10dBm max)
Key Wi-Fi Features:  802.11b/g/n

STA, AP, & Wi-Fi Direct Mode
SmartConfig, AP & WPS Provisioning

Modulation: DSSS / CCK / OFDM
HI Throughput (Max) (Mbps) :+13dBm @ 54Mbps (2.4GHz)
Data Rate for WLAN 11, 54, 65 Mbps
Data Rate for Bluetooth 3Mbps (BR+EDR)
Power Class Class 1
Application development is supported by Cypress's WICED™ Software Development Kit (SDK)
Can be regarded as Wifi AP and Wifi Client, both the host and the client can be switched.。
High-level safety protection Security : AES, DES and 3 DES  SHA2 and MD5
CRD and checksum
I/O Interface: UART 
iForglab has create Simply AT-command that can be establish WiFi and BT.  

it doesn't need to know difficult WICED SDK or  WiFi WL-Command of Linux.
its only 3 step that can be establish WiFi STA mode.
One click that update to iForglab Dash  board.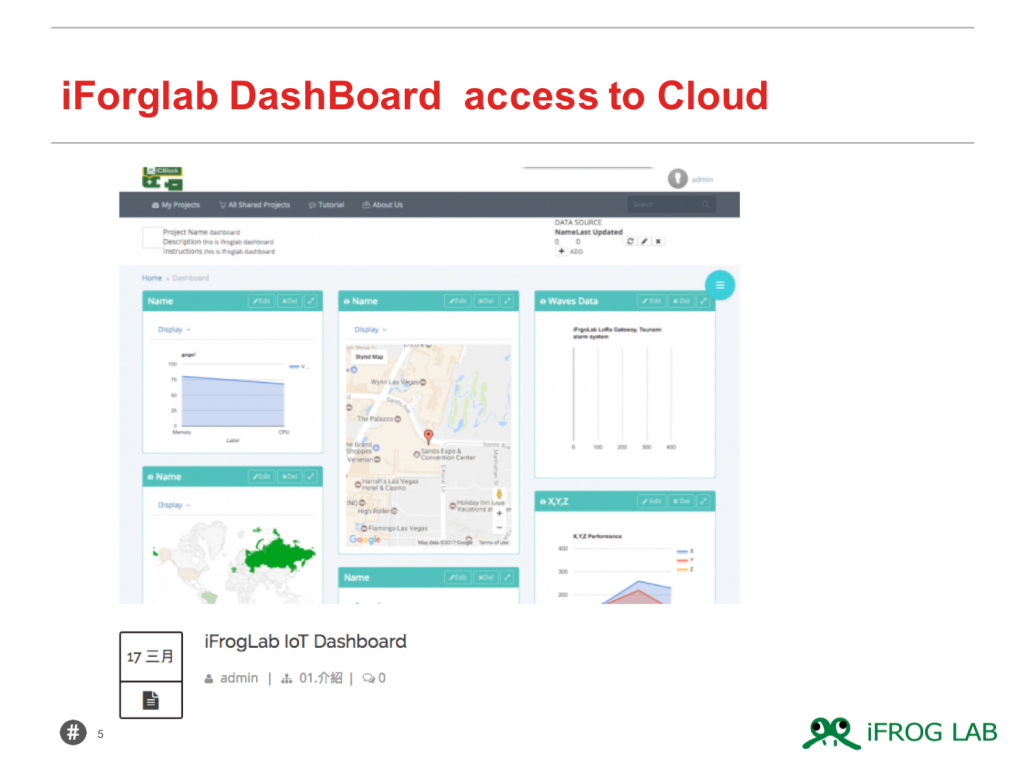 Technical documents
Detailed module technical documentation, please download